Take the Building Blocks Self-Assessment
Aspiring to be an Equity Change Agent? Keen on addressing Diversity, Equity, Inclusion, and Justice (DEI&J) systematically within your organization?
Our Building Block Self-Assessment is designed to evaluate your current stance, strengths, and targets in creating an anti-racist organization. Based on your results, our training team crafts a program tailored to your budget and organizational needs.
Identify the Right Equity Path and Timeline for Your Organization
Post completion of the Building Blocks Assessment tool, you'll gain insights into your likely objectives and the type of consultant required. The next step is to understand the nature of work a consultant will undertake and realistically assess the duration it might take.
Our DEI&J Toolkit outlines a progression of stages organizations typically go through in this journey. Recognizing where your organization currently stands on these stages enables you to gauge the time needed for the subsequent steps. For deep organizational change, a five-year timeline is often reasonable.
Pre-Requisites of Equality (0 to 2 years) – Aligning the organization at the same starting line
Baseline education training

Cultural representation
101 Diversity (2 to 3 years) – Interventions in place, seeking the next steps
Intermediate education training

Assessment
201 Inclusion (3 to 5 years) – Ready to implement interventions while expanding
Facilitation

Personal growth

Policy changes
301 Equity (5+ years) – Initial stages of an equity strategic plan, seeking thorough work
Advanced education training

Organizational change management

Comprehensive assessment and reassessment

Culture transformation

Accountability
No matter where you are in the work, we are here to provide clear guidance and steadfast support. Embark on your path to building an equitable, anti-racist culture with Wayside Equity Training Center.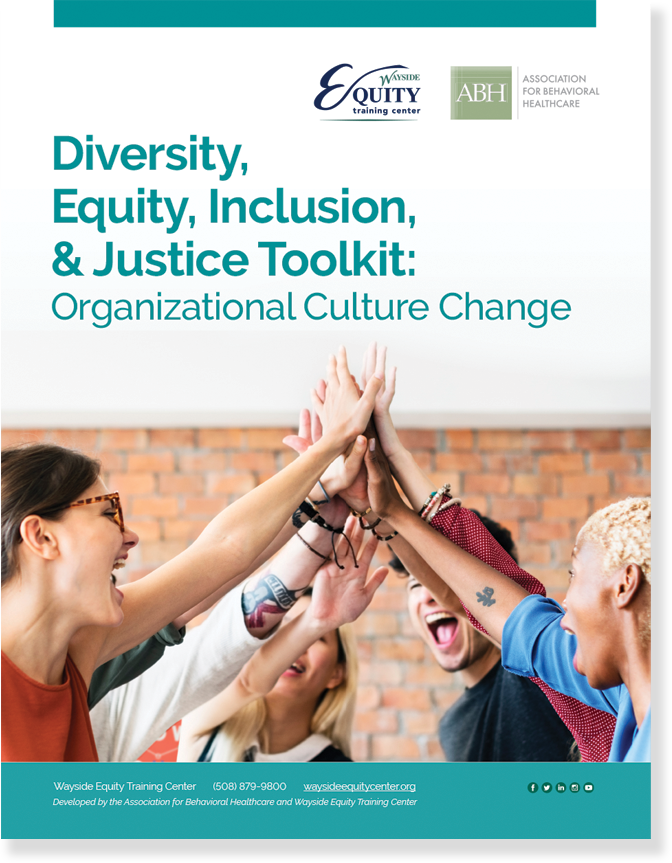 Download our Free Resource:

The Diversity, Equity, Inclusion, and Justice Toolkit
This in-depth guide provides tools to:
Guide you and your team as you work to assess DEI&J within your own agency
Develop strategies and take action to advance your own organizational goals
Establish processes for continuous evaluation and improvement of your chosen DEI&J practices.